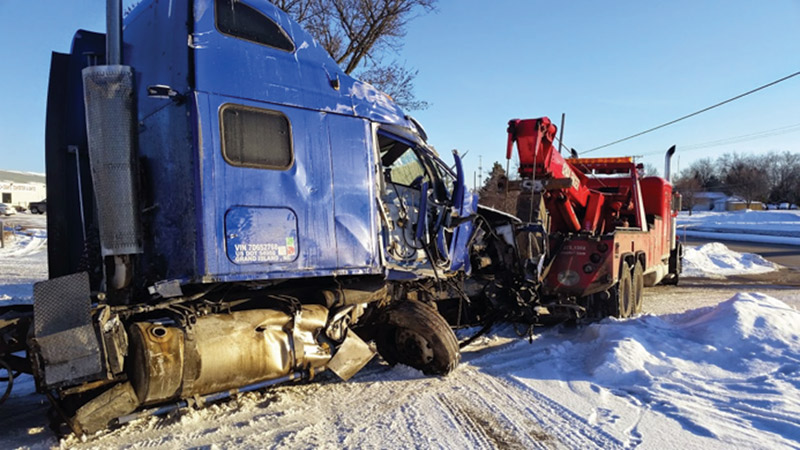 Immediate Response: Experienced Crews:
When a big rig goes off the road, nothing good happens. The driver, the load and the truck may be in jeopardy. Collateral damage is usually extensive and often includes loss of a valuable cargo. We respond in force to clean it all up and get things moving forward again.
Damage control begins with Monson's elite WRECKMASTER CERTIFIED recovery team. They're qualified on the big wreckers, the small wreckers, the Bob Cats and 60,000 Rotator and are oozing with technical skill. We can provide all the manpower for the part of the job that requires a human touch. So when you need to deal with recovery effort, the man and the muscles you need comes from Monson.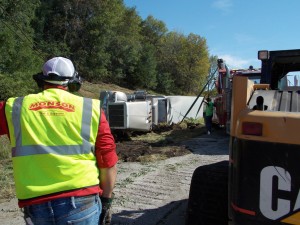 NEW: Monson is now air bag equipped to offer even greater efficiency and total service for recovery situations. RECOVERY means more than Tow Trucks, Bob Cats, Load Transfers and Rental vehicles. Recovery crews had better have air bags to move the unmovable. Monson's air bag inventory will give you a lift when you can't move it any other way.